Movin' on
Updated: February 23, 2023
La Feria defeats Tuloso-Midway in Bi-District Round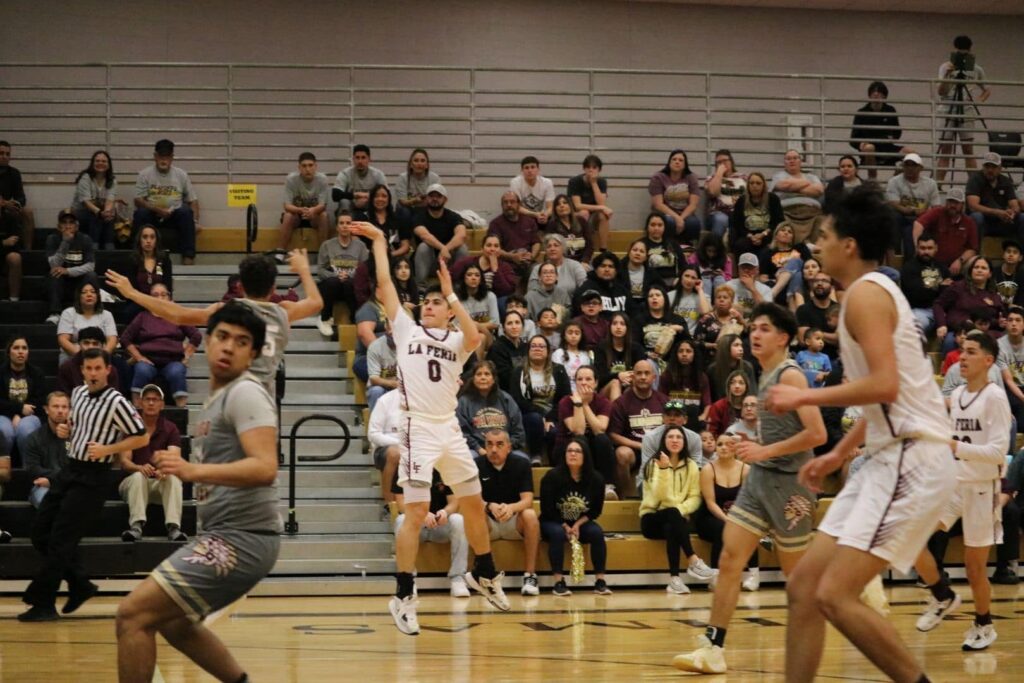 By Ruben Rodriguez
La Feria News
The La Feria Lions Boys Basketball Team played host to the Tuloso-Midway Warriors In the UIL Class 4A Region 4 Bi-District Round. After a 10-4 District performance in 32-4A, the Lions finished as the third seed, as they took on the number two seed of 31-4A, the Warriors.

In what was a wild matchup from the start, the Lions and Warriors went at it from the start. Both teams played solid offense and great defense, keeping each other within striking distance. La Feria and Tuloso-Midway continued their battle all throughout the second half.

Thanks to key baskets made by the Lions, as well as defense La Feria was able to slip away and capture the win 59-54.

The Lion's season goes on as they improve to 19-9 on the season. Up next for the Lions will be the Sinton Pirates in the Class 4A Region 4 Area Round. La Feria has certainly had a turnaround in 2023. After missing the playoffs in 2022. The Lions went to the postseason for the first time in two years, as well as making their first Area Round Appearance since the 2015-2016 Season.