Combes National Night Out Event
Updated: October 27, 2023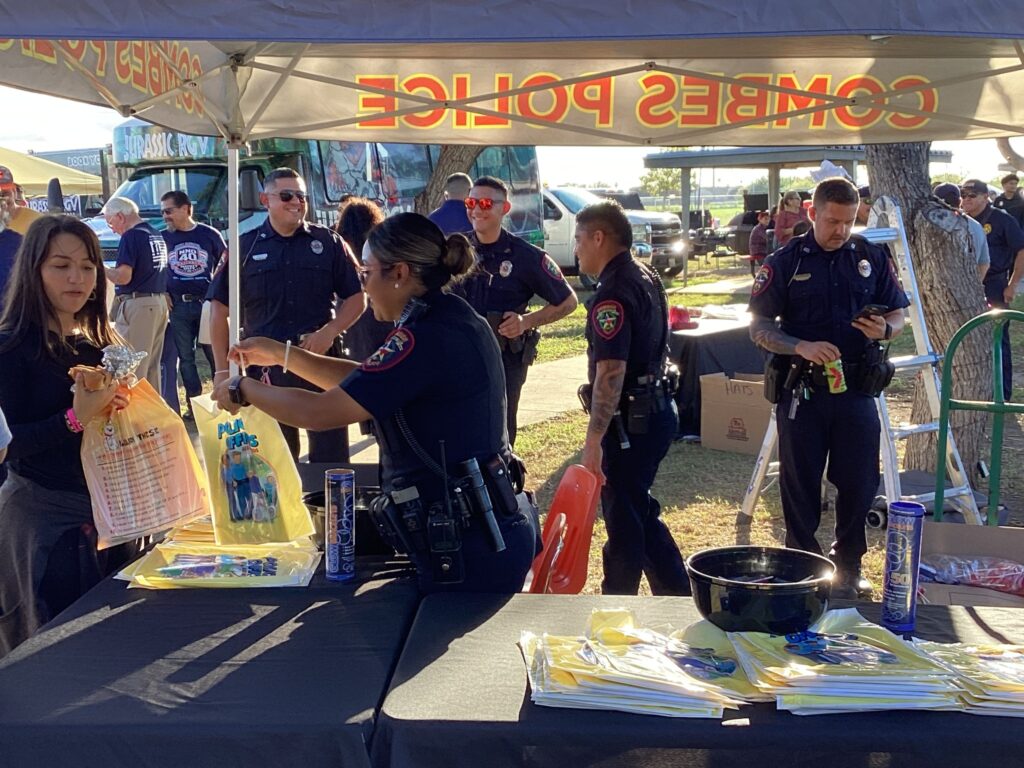 LFN Staff
The City of Combes had its National Night Out Fall Fest recently and it was a spectacular event! The national event hadn't happened in Combes since before the pandemic started. And with much planning and anticipation, the event finally happened this year. The event took place on Thursday, October 12th at Combes Community Park. Entertainment included Jurassic RGV, Rock climbing, euro bungee jump, inflatable activities, rock painting, photo booth, helicopter landing, pony rides, and much more.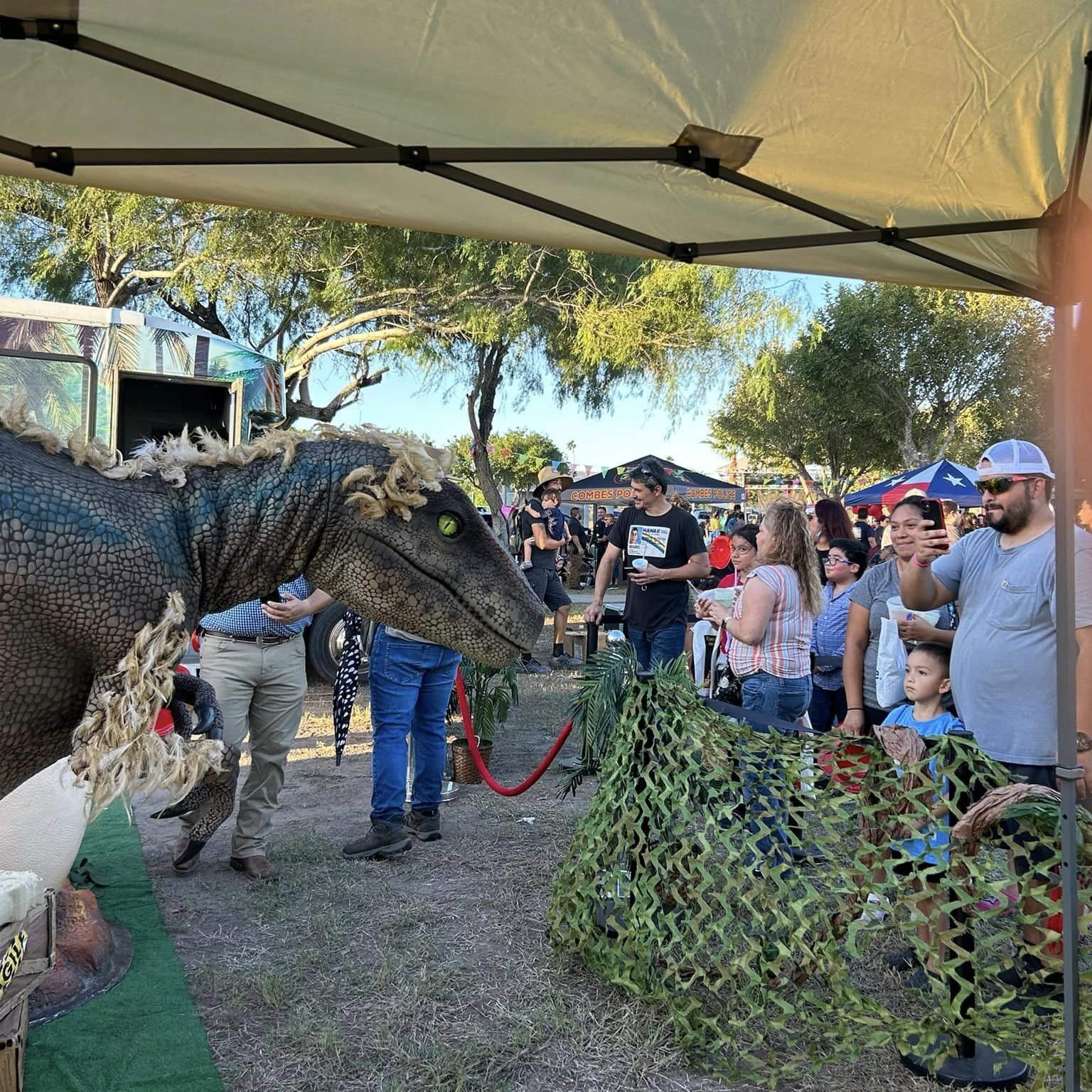 Commissioner Kenneth P. Stolar also provided free rides in his chuck wagon to both parents and children around the grounds. The event was completely free for everyone to enjoy. There was law enforcement from nearby communities that came together to promote the police community partnerships among neighbors. Let's not forget about the free food! They had food like hot dogs, popcorn, snow-cones, Aguas Frescas, corn in a cup, cotton candy, and more. There were 500 pull pork sandwiches that were donated as well. All evening there was music entertainment by Los Federales, which is a group made up of Border Patrol and Custom Agents. How cool is that? And to end the night Mr. G's Fireworks put on a spectacular firework display.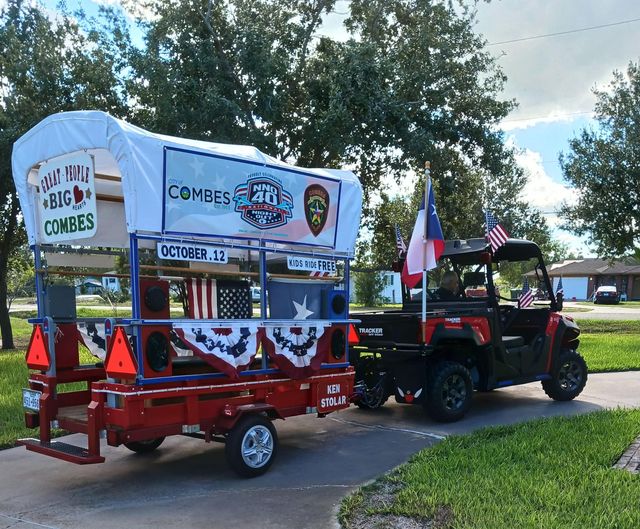 City of Combes Police Chief Quill mentioned that this was their 9th annual night out since 2018 and that more than 1,000 people had attended from nearby communities. There were also over 100 plus volunteers who signed up to help. He would like to thank everyone for coming together to make this event a great success.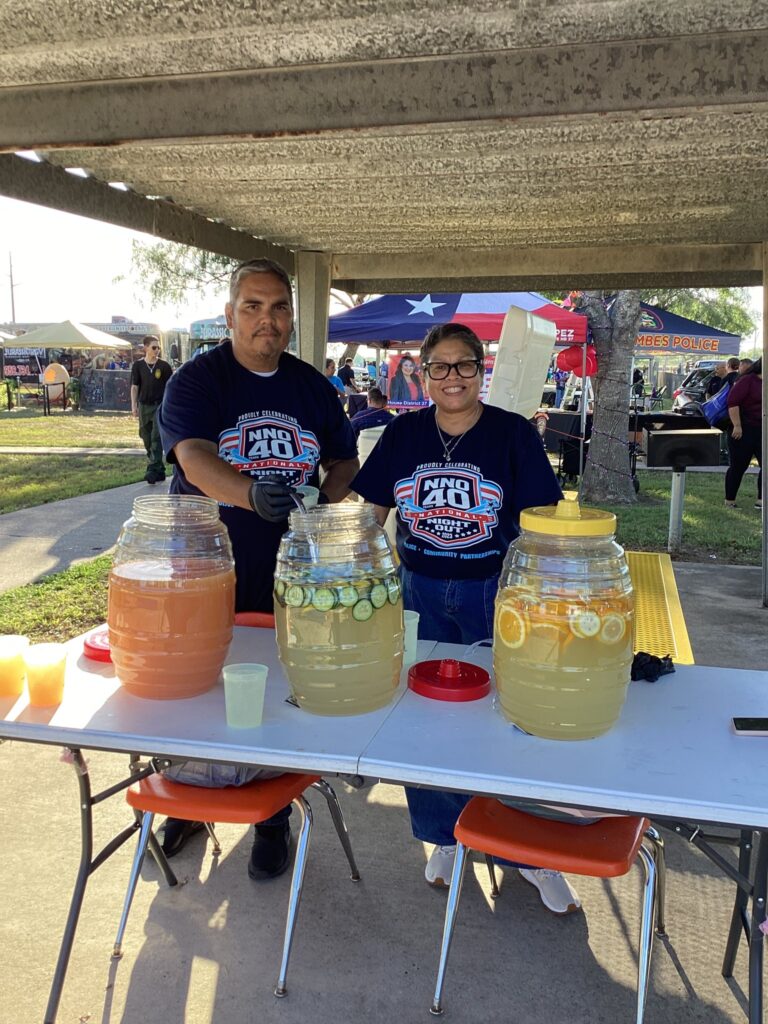 Photos from City of Combes Facebook page.