Cubs & Cubettes Tennis Tournament
Updated: October 26, 2023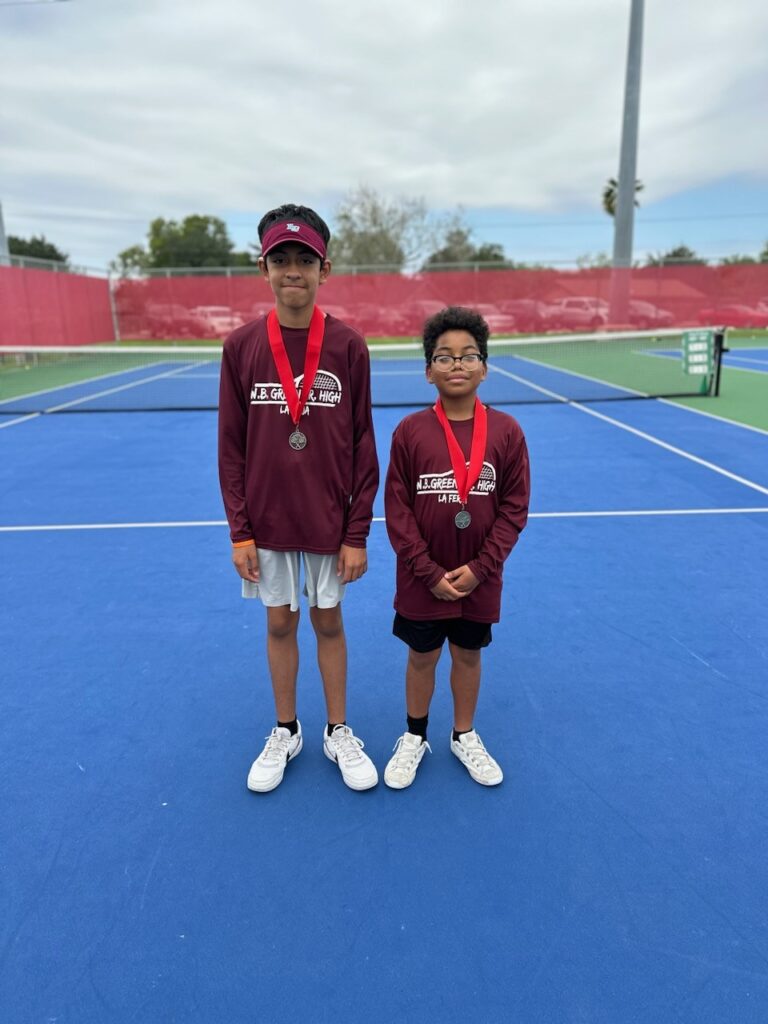 Congratulations and job well done to our CUBS & CUBETTES first Tennis tournament in Harlingen this past Saturday.
Finishing strong in 7th Grade:
-Emmalin Pedraza 2nd Place Girls Singles
-Dante Hayes/Aiden Gonzalez Diaz 2nd Place Boys Doubles
8th Grade:
-Keira Fernandez 1st Place Consolation Girls Singles
-Delilah Rodriguez/Fernanda Serrato Dominguez 3rd Place Girls Doubles
-Isaac Hunt/Cortana Guerrero 1st Place Mixed Doubles
Our Cubs & Cubettes will be at it again Saturday, October 28th in San Benito.
Pictures and article from La Feria ISD Facebook Page.