La Feria Holds Community Tailgate
Updated: November 2, 2023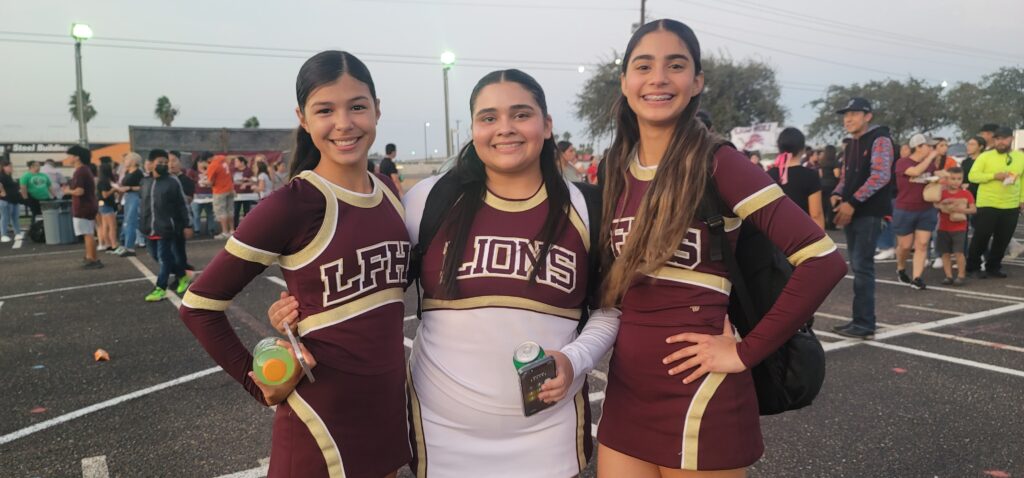 By LFN Staff
On Monday, October 23, 2023, La Feria held its Annual Community Tailgate. The tailgate was held during Homecoming week and is a way to celebrate the student-athletes, cheerleaders, gold stars, and band members. The event occurred at the Lions Stadium Parking lot from 6:30 p.m. to 8:30 p.m. Lion fans could see gold stars, band, and cheer performances.
Lion pride was in the air as many in the community came out to support our local youth. There were free food and drinks provided by several of our local schools and community members for everyone in attendance. There were goodie bags, popcorn, hot dogs, hamburgers, fajitas, sausage, chicken, and drinks for everyone to enjoy. There was even music to get everyone dancing.
The students enjoyed the music and dancing as they lined up to do a little line dancing. You could really feel the comradery of the evening as people gathered to chat, take photos, and eat delicious food. The end of the evening ended with the traditional bonfire. The lighting of the LF took place as everyone gathered around and cheered as it was set on fire. You could definitely feel the team spirit!